New cooperation between Mediq and O2matic in Europe

As the prevalence of respiratory diseases such as COVID-19 and COPD increases, so does the demand for oxygen therapy solutions and devices. To meet this demand, O2matic and Mediq have entered into a strategic partnership to bring O2Matic's oxygen therapy solutions to the European market. 'Mediq is a leading provider of medical devices and healthcare services that consistently focuses its innovation efforts on helping people with an illness or chronic health condition live higher quality lives. This partnership allows us to impact patient care on a greater scale', says Farzad Saber, Chief Business Development Officer, O2matic ApS.
The distribution agreement is applicable in Denmark, Norway, Finland, the Baltics, the Netherlands and Belgium.
'Introducing new technology with a partner from Denmark serves to strengthen the very innovative MedTech environment in Denmark in support of further unique innovations', says Farzad Saber, Chief Business Development Officer at O2matic ApS. 'Mediq has the capabilities and footprint to help us bring the O2matic solutions to European healthcare institutions. We have high expectations for this newfound cooperation'.
'Partnering with O2Matic is fully in line with Mediq's ambitions as it enables us to bring new technology and services to the market that can improve patient outcomes and hospital workflows', says Christian Kanstrup, Executive Vice President Nordics and Baltics at Mediq. 'It accelerates our transformation journey to become a value adding service provider.'
About Mediq
Every day, millions of patients and the dedicated professionals who care for them rely on the supply of medical devices and care solutions from Mediq. As a reliable partner for patients, healthcare professionals and healthcare insurers, Mediq continuously focuses on improving healthcare outcomes and the affordability of healthcare. Mediq was founded in 1899 and has leading market positions in 13 European countries. The head office is located in Utrecht.
About O2matic
O2matic ApS is a Danish MedTech ISO 13485 certified company that develops and manufactures respiratory solutions. In a field of amazingly talented scientists and companies, it was O2matic ApS who won the award for the most groundbreaking and innovative project in Denmark in 2020. With the Grand Solutions Award, the Innovation Fund rewards the excellent strategic research that focuses on solving socially important challenges.
16th of November 2020
O2matic ApS
Farzad Saber, Chief Business Development Officer 
fas@o2matic.com
Tlf +45 28 86 92 00
Mediq – Nordics & Baltics Cluster
Christian Kanstrup, Executive Vice President, Nordics & Baltics Cluster
christian.kanstrup@mediq.com
Tlf +45 20 84 49 73

Mediq – The Netherlands
Boudewijn van Bracht, Productmanager Diagnostiek
boudewijn.van.bracht@mediq.com
Tlf +31 (0)6 25 74 30 38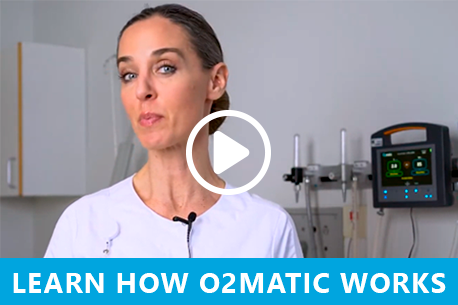 Press
Here you will find press materials for O2matic. Contact us if you need any quotes, opinions or other material.

Press photo
Download press photos
Will be available soon